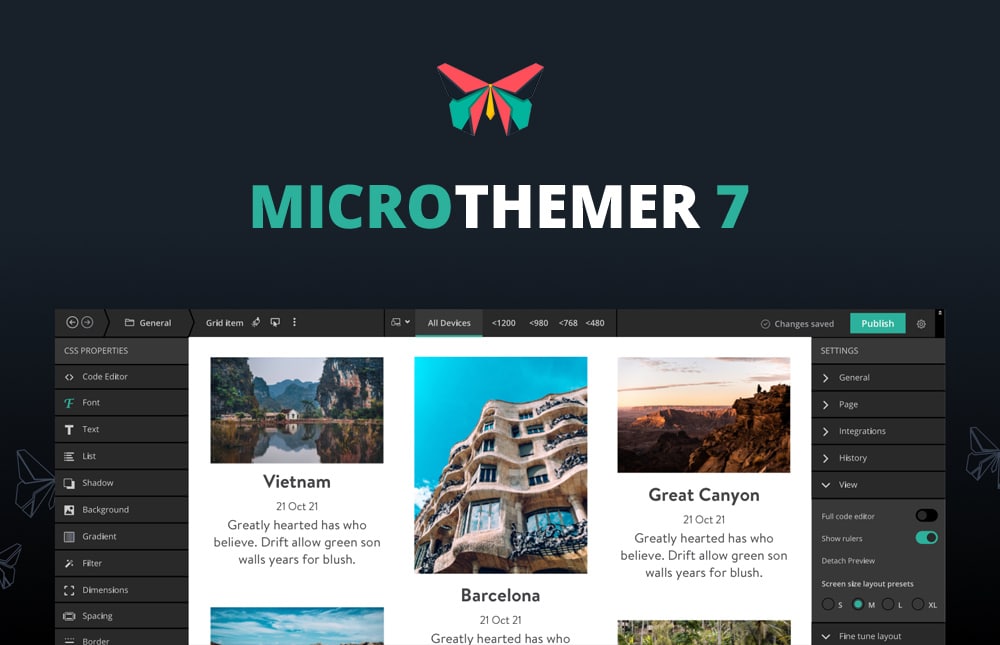 I have some very exciting news to share with you today. I've been quiet for precisely one year. Quietly working very hard on version 7, which is now available as a general update in your WordPress dashboard. This version focuses on improving the UI and UX in dozens of ways. Most notably, you don't have to click the Target button each time you create a selector. A draft selector is created automatically, which will be saved if you set any style. This eliminates a fair bit of clicking.
The other most notable change is that the theme and toolbars are completely customisable. The new default is having the styles docked left, but if you prefer the original layout of on top, set this via Settings > View > S. In fact, this may be the default again if people prefer it. Cast your vote on the default toolbar layout here. Both have pros and cons in my opinion, so over to you guys!
New docs
The docs were greatly in need of improvement. Hopefully the new docs address that need. I've opted for short videos with chapters below for jumping to a particular spot. Chapters haven't been added for all videos yet, but you will see those in the next few days or week. And you will also see a video search feature very soon.
The current set of new videos are all about how the Microthemer interface works. I recommend watching the video made to help users of version 6 get used to the changes. Additional videos will focus on what you can do with Microthemer. Feel free to request tutorials on anything you want to learn.
Up next
Checkout the development roadmap video on what's coming up next.
As always, thanks so much for the support. I'm always touched by the kind words and generosity of the Microthemer family. If you haven't already joined the Microthemer community group on Facebook, we'd love to welcome you there.