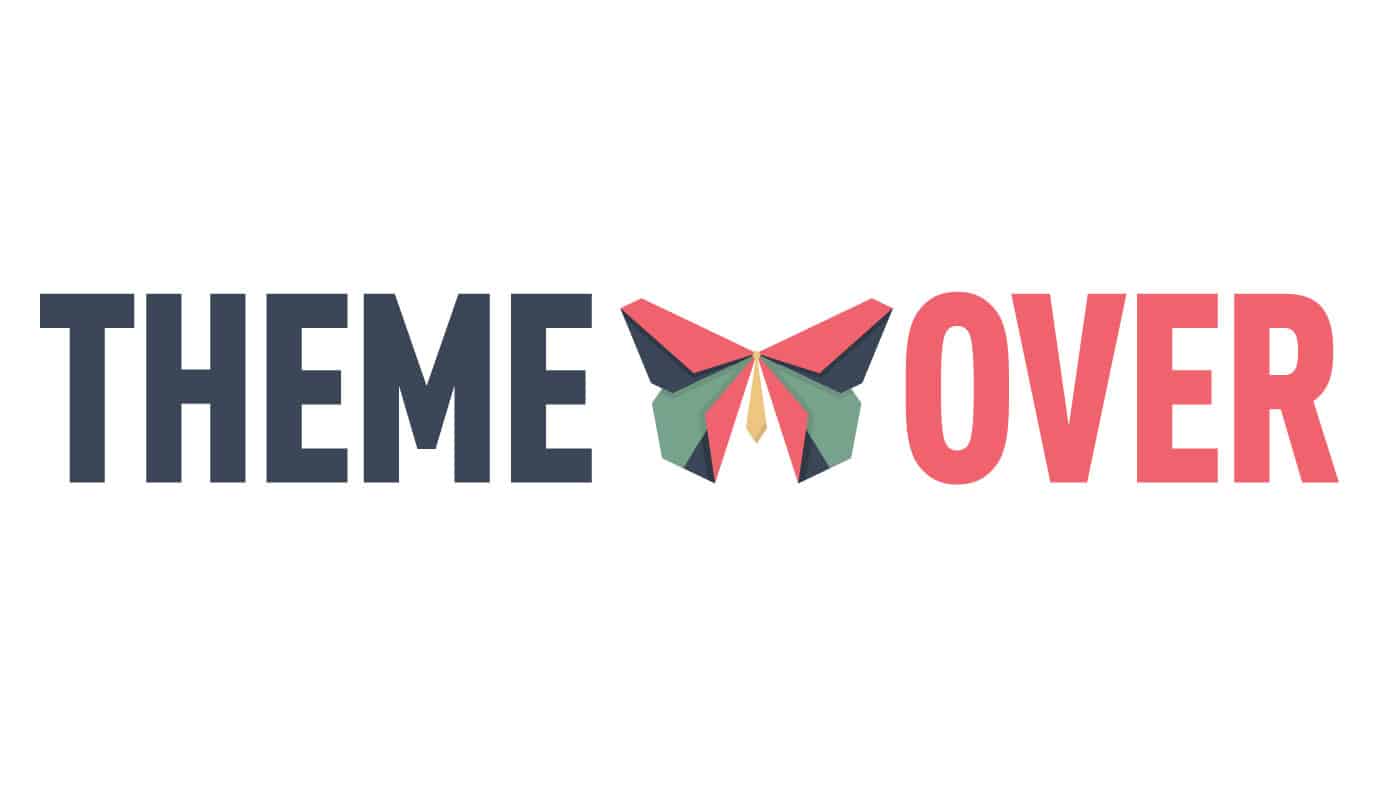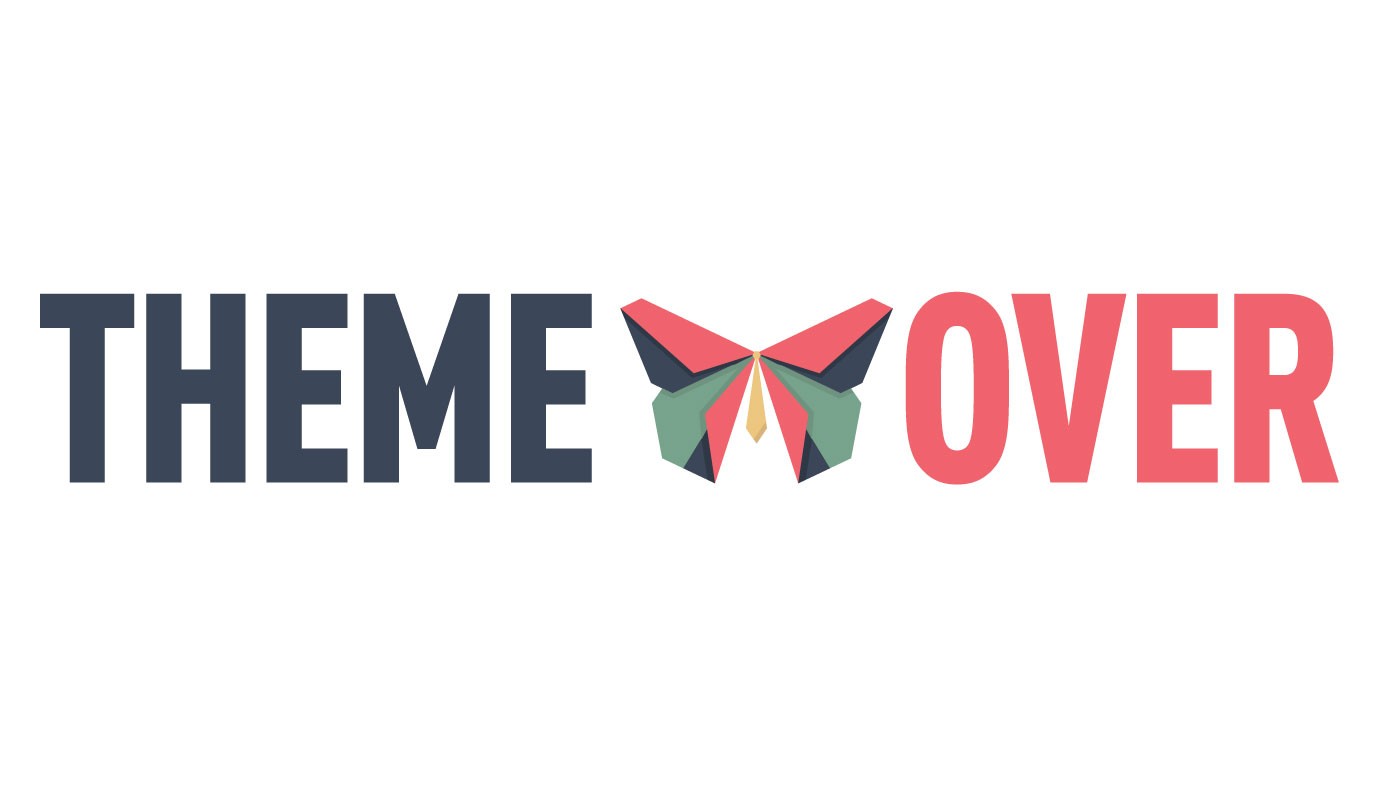 We've been working on the new Themeover for months. Now that it's here, we'd like to share what we did and learned through the process.
Finding the right mark.
Initially the logo was designed by Sebastian who started Themeover a few years ago. It was nearly as an afterthought. When starting up there's so many things to do that the logo is not always at the top of the priority list. Also, being a developer, he tends to focus on things working correctly before thinking about less functional aspects. Then we teamed up. I'm Monika by the way, and I take care of the design side of things. We set forth together to give Themeover the look it deserves.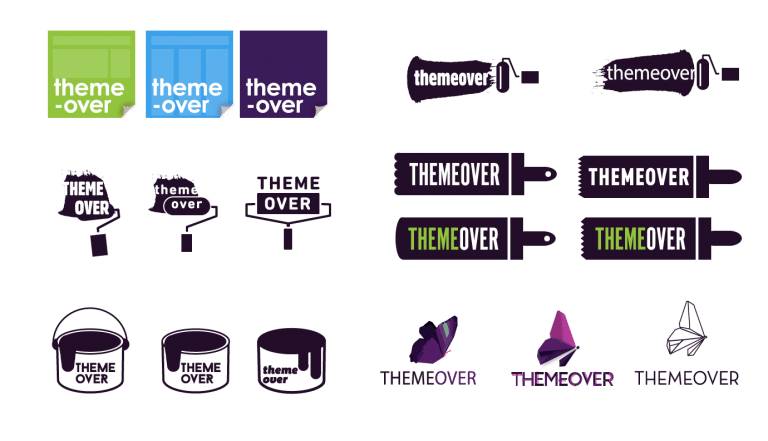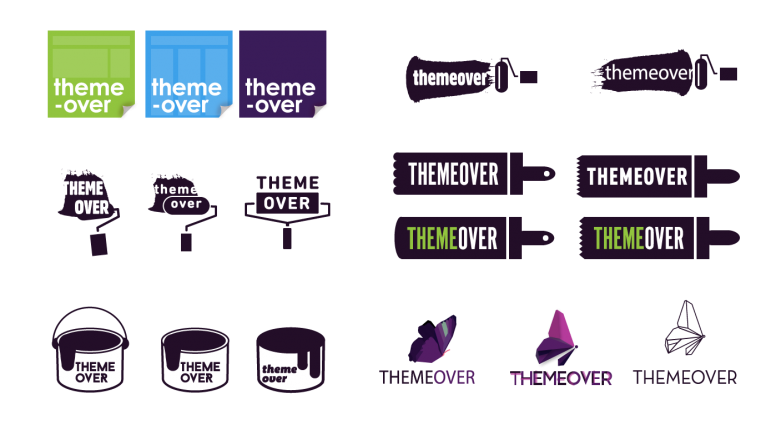 We tried different ideas (paint brushes, rollers, reflections, before and after dividers etc) until we found some natural inspiration in transformation. Through the process we discarded many versions. Some were simply bad, others just didn't feel right. We tested out hundreds different color palettes, symbols and typefaces. We finally settled on a somewhat mechanic looking butterfly to make it both natural and digital at the same time. The process took twice as long as we anticipated. Logos are small and simple, but the first few versions sent us back to drawing board until we landed on the right mark.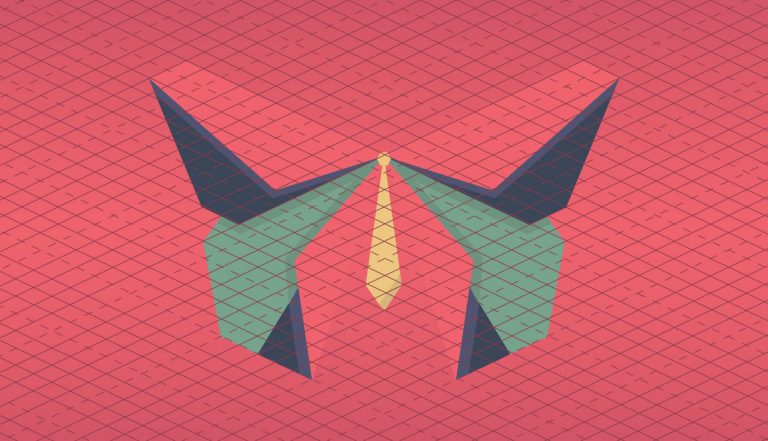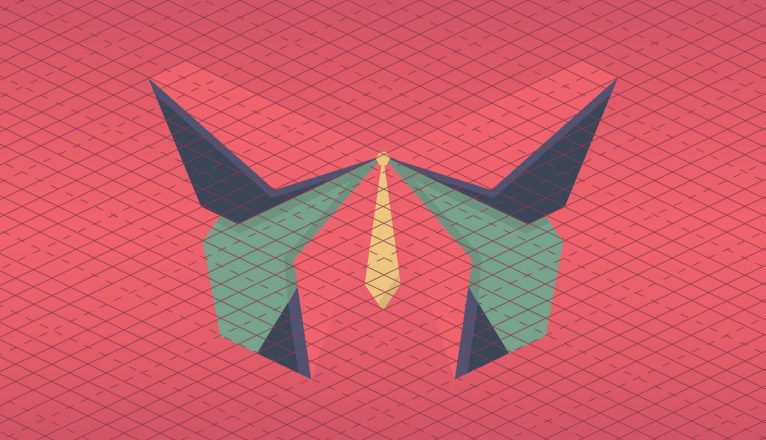 Choosing fonts
The next step involved finding the right font to match the mark. In search of the font there were a few things to consider, the length of the company name being one – Themeover is rather long. Furthermore, Themeover has ambiguous pronunciation Theme-Over or The-Me-Over? It also needed to compliment the butterfly mark nicely.
Long names appear shorter in condensed fonts, which narrowed down the options. Using a two color palette separates the words without actually adding any space. Our final choice was Din Condensed: modern, geometric, sans serif. It met all of our criteria. Even after years of working as a designer it still surprises me how long the font decision can take. It's always good to maintain a library of fonts, and keep track of which font combinations work well together. This can save a lot of time further down the road.
Direction
We wanted to be clear about where the company is going and what we value as people and creators. We know that we're committed to making Microthemer the best it can be. And we know that in order to do that we have to listen to you. User feedback has already dictated many of Microthemer's best features. And we will continue to listen to feedback for as long as our users are kind enough to provide it. Customer support has always been a big priority for Themeover. That's never going to change. Our forum will always be actively maintained and we will continue to look for new ways to make our products more enjoyable.
What's next?
We have a lot of plans for Themeover, including new designs for the marketplace and new features for Microthemer. With every update we learn something. We'll be sharing our design and technical knowledge in upcoming blog posts and tutorials. I'll focus on design methods that you can implement in your own work. Sebastian will be sharing his research on modern web design best practices and discussing ways in which Microthemer can help simplify 'doing things the right way'.
Please subscribe to our newsletter if you want to be up to date. Thanks for reading.