Microthemer in-program CSS reference

You can find out more about individual CSS properties right from the Microthemer interface. Simply hover of any CSS property icon (e.g. ) then click the name of the property (e.g. color) in the tooltip that appears. A window will popup with information about the property and links to relevant tutorials on the right.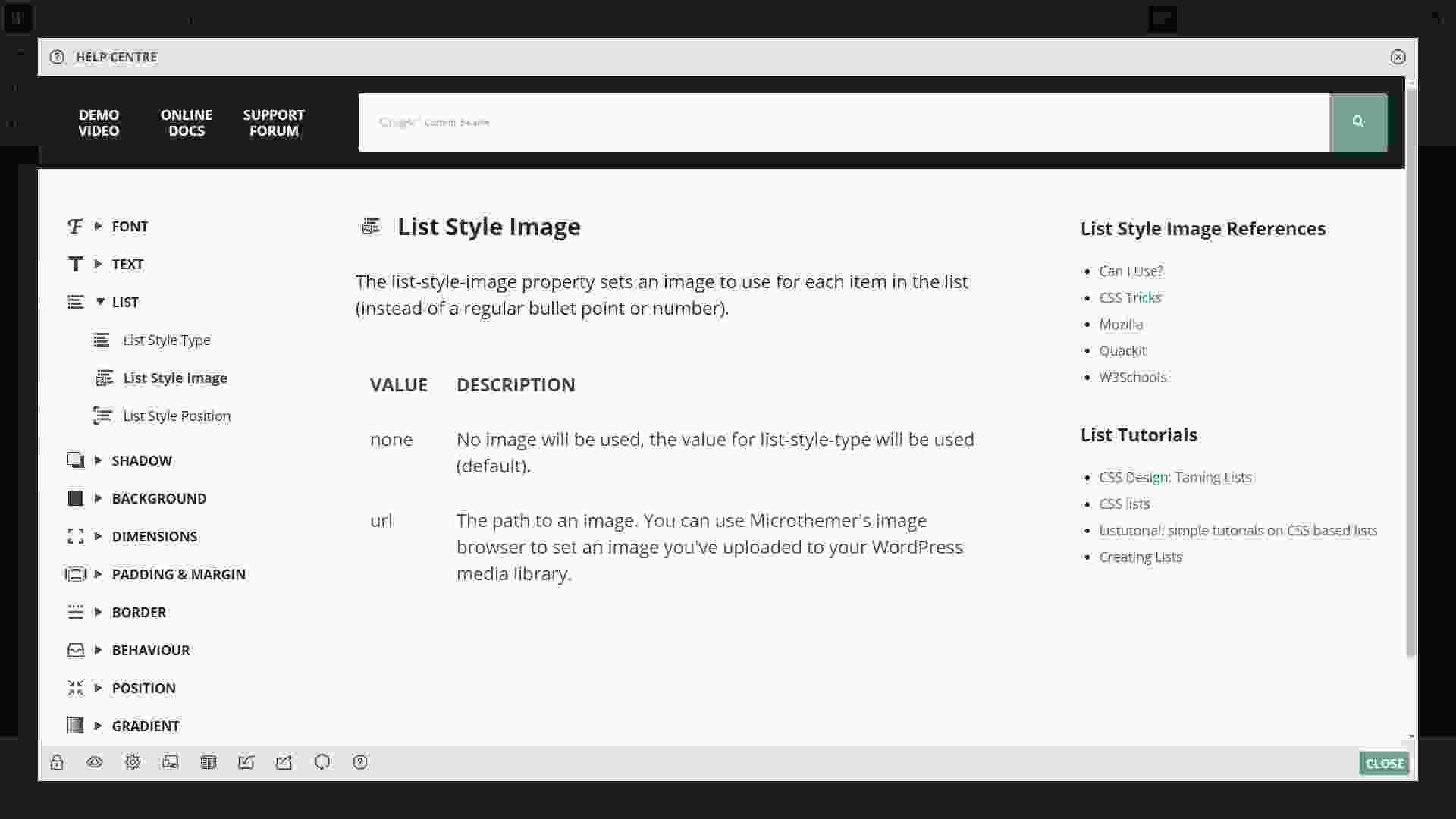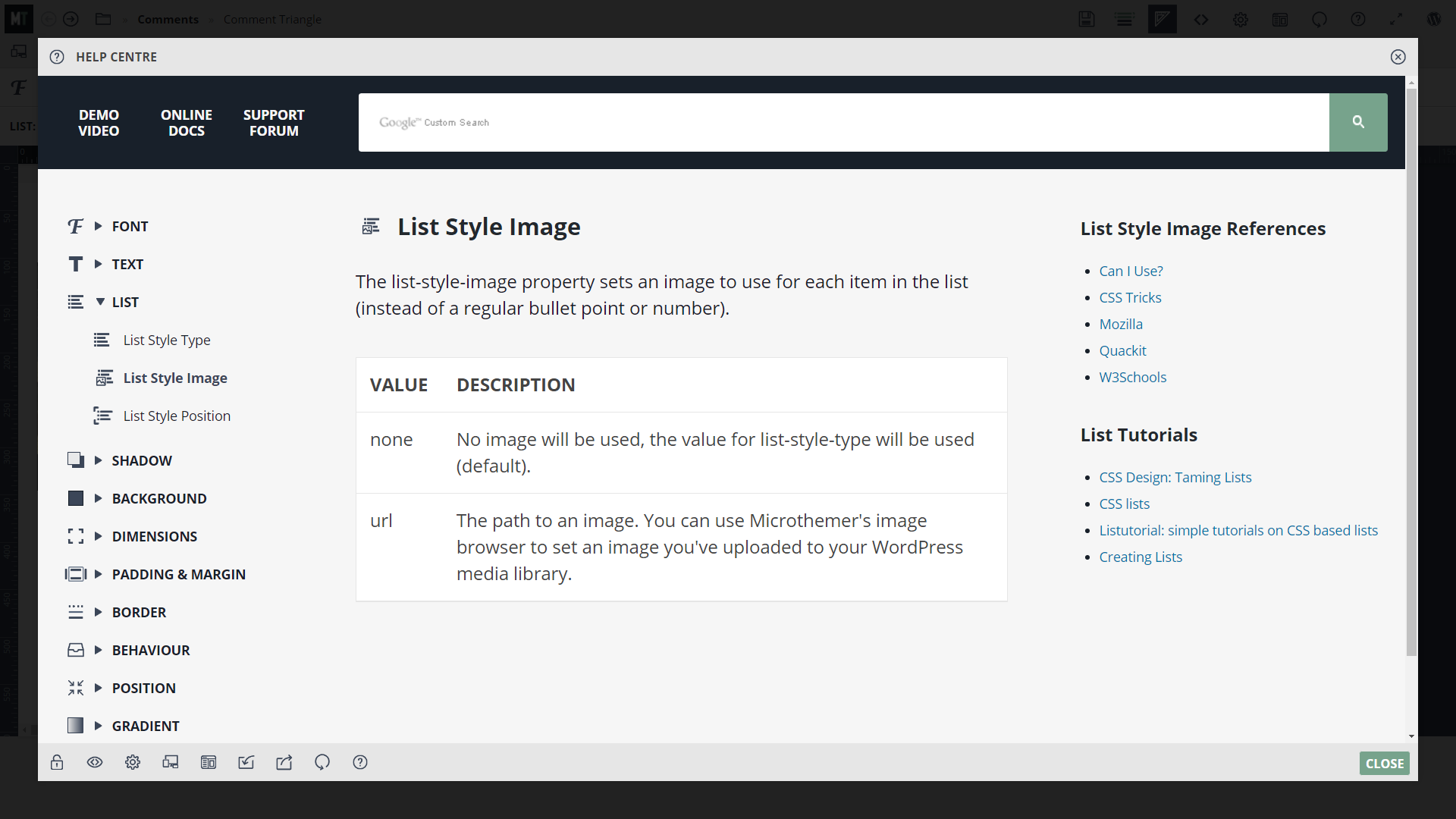 Online Free Resources
Recommended Books
I'm a big fan of Sitepoint web development books. And here's a fairly modern top 10 HTML/CSS/jQuery books.