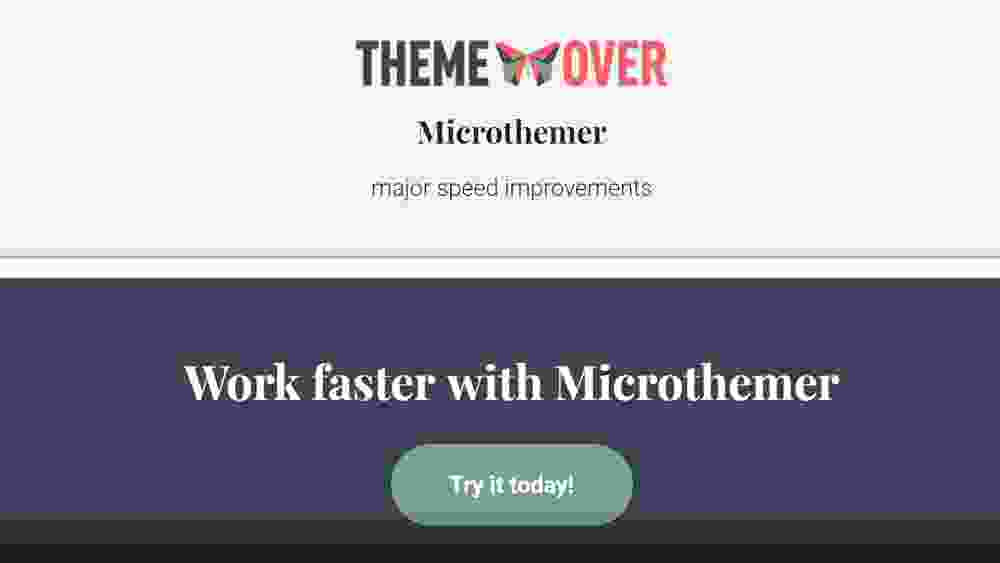 The new speed optimised 5.5 beta version of Microthemer is ready for testers. Please don't install it on live sites. It will definitely have bugs at this stage. But if you're curious to see how much quicker it is, or expedite the production release by finding and reporting bugs, or just provide feedback you can download the beta here.
Watch the demo
Faster WordPress CSS editing with Microthemer (3 mins)
A few points to note
The inline and unrestricted code editor also apply changes instantly, unlike how things were before where you needed to manually save using the button to the side of the editor or the Ctrl+S keyboard shortcut. Hopefully this will make things nice and fast for coders. But if you prefer to write the CSS and then choose when to apply the settings, we're open to adding a toggle switch for disabling instant editing when coding.
If you've enabled SCSS, this beta won't work properly with your SCSS variables etc. Support will be added in the next few days however.
Still to come
Instantly loading existing selectors and less HTML. This beta is a week ahead of schedule. And so it doesn't include the 3rd and final speed optimisation which will make navigating around the interface even faster. Especially for power users that maintain thousands of selectors. This will be achieved by reducing the amount of HTML Microthemer loads and cutting out network connections when loading selectors.
New UI controls for adjusting numeric style values. This is likely to come in the form of plus and minus buttons, a slider, or using the mouse wheel when hovering over input fields. Or some combination of the above. We'd love to hear your preferences on that subject!
GUI styles editable via the code editor and vice versa. It will be possible to edit the CSS styles Microthemer generates via the custom code editor. And edit custom code via the GUI fields – if the particular CSS property is supported with GUI fields. We're aiming to roll this feature out by December 15th. So not long after this speed update.
Please post any feedback in the forum. Thanks!